New Project: Kattavaripalem, Yoga classes started in our village at our temple place.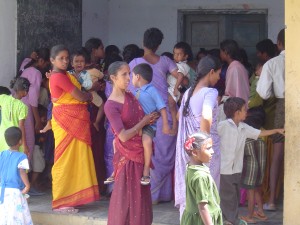 Abhi-Preethi Health Program
Our plan with this program is to take care of Kattavaripalem kid's health and to improve awareness in the area. We started with vaccinations and so far we have done Hep-B 3 doses for about 300 kids. Also during these camps, elders were done general health checkup and are given general medicines for minor health issues like fever and headache. Toothpaste and brushes are distributed to improve the dental awareness. Prasad started this program in a view to spread health awareness in the village. If government is doing Hep-B vas, then we will do in different areas like eye checkup for kids, dental or physical but we are committed to continue this program. The project continued for 2 years and brought lot of awareness among the villagers by providing vaccines and cards to keep track of vaccines.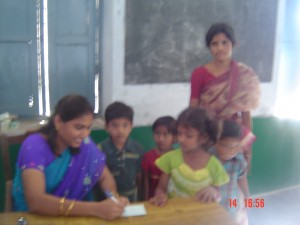 Pandu Hospital Vaccination Program
Kiran Bezawada and his sister Dr. Srivani helped with typhoid vacchine. This will prevent our kids getting attacked with typhoid and also Dr. hari Prasad will check our village kids once in ayear without any consultation fee. And every family in the village should check up their kids health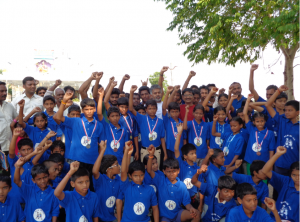 DLK 5k race 2010 to curb AIDS
Manavuri Vikasam's D.L.N 5K Race (In remembrance of Dharmavarapu Lakshmi Narasimham) we conducted DLN 5k run on my younger brother's remembrance and we distributed 50 t-shirts and 100 caps. And also servered healthy breakfast (milk,eggs, batthai kaya,banana and wheat upma) , distributed brochures with every bit of information you can think of about HIV hospitals/screening centers in Prakasam Dist which is very rare to get and finally arranged speech with highly regarded HIV specialist "Dr. Balaji Naik" in our area. We will be continuing this event on a yearly basis during june/July timeframe. Did this for two years but have not received good response so we are planning on doing this with young kids.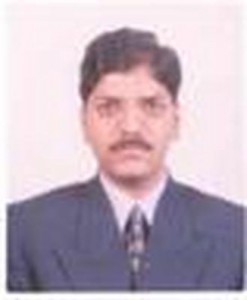 Cancer screening with the help of svechha team
Dear Friends, Spoke to Prasad RV about an hour ago, and came to know that the program is highly successful and we have more than 300 people turned out. The staff was very cooperative and they spent good amount of time with each individual. We made the difference in the community and thank you for all those who helped to make this program an astounding success. I will provide the entire donors list and Prasad RV will be providing more details on this as soon as he is back in Hyderbad. Prasad RV and Perumallu spent lot of time in making this a great success. http://www.svechha.org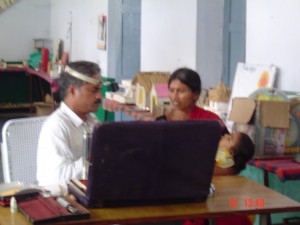 Eye camp 2006 in remembrance of late Mamillapalli Subbamma Garu
Eye Camp which was sponsored by Venkata Bezawada on remembrance of his grand mother subbamma garu. The eye camp was very successful. we completed about 30 surgeries. Donated spectables to the patients after successfull completion of surgeries.

Eye camp 2010 in remembrance of late srimathi Dharmavarapu Vara lakshmi
Eye Camp which was conducted on my mother's remembrance was very successful and we completed about 90 surgeries and our volunteers were extraordinary on helping Sankara Eye Hospital Team. The whole process was very neat and professional, and i would highly recommend Sankara Eye for any future eye related camps.
SRENGTHEN SOCIETY THROUGH BHAKTI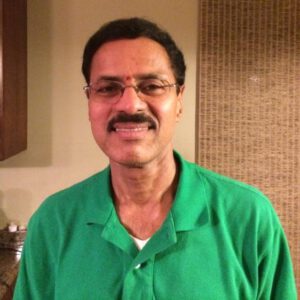 DR.Rajarao & Venkata rao temple renovation project
This Project has been started in a view to accommodate more people in the temple better facilities and help devotees to pay their respects to Sri Anjaneya Swamy. Dr. Raja Rao and his brother Venkat Rao spent about 1.5 Lakh rupees for this project. It is a great way to help our villagers. The temple is located on the south side of the village and on the way to Nethivaripalem Village.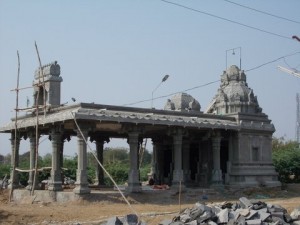 Poleramma temple renovation
Venkat Rao Ravella is sponsored this project. Venkat Rao saw t he place during Kolanna event and decided to make it better. Thanks from the group for taking such a great initiative. It is a very good idea to have a place like that and is very close to Degree College. Once trees grow big, then it will be a spot to college kids. Recent days, villagers (Rangarao garu & Tirupathaiah) took an initiative to construct the poleramma temple at the same place. It's almost in the finishing stages. Thanks to one and all villagers for co-operating them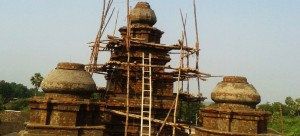 Ramalayam temple construction
We as a village have developed a lot in all the aspects, but still from the olden days we don't have a proper temple in our village. Villagers are great devotees of Lord Rama and Lord Venkateswara where they go to other villages like kondapi etc to offer prayers to God. Hence we have decided to construct a RAM temple in our village. The thought of constructing RAMA temple was seeded in the year 2006 by the people staying outside the village. Immediate thought was to construct the temple in common place owned by all the villagers by and far which is at the center of village. Hence we have grouped up and started collecting and registering the land that belongs to villagers. The registration itself took us 4 years as almost every villager owns a small piece of land here. Think of all the difficulties with politics and not being in the village, and had to travel several weekends.
ENCOURAGE EDUCATION EXCELLENCE

Late Sri Boddapati Somayya Gari Educational Excellence Program
This Program is to recognize student's excellence in their studies in kattavaripalem and other surrounding villages. Somayya Garu used to love kids who do well in education and always encourage them for their excellence. Veeraiah Eedara started this program in remembrance of Late Sri Boddapati Somayya Garu. Under this program following cash prizes will be awarded every year in May month during somayya gari vardanthi.
PROMOTE CULTURAL AWARENESS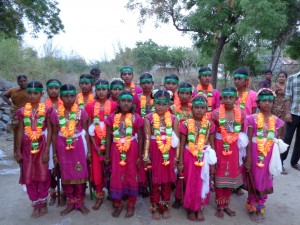 Kolatam sponsered by Prasad Dharmavarapu
we had very successful event kolatam at our village, please take a moment to check the pictures at our website. I am also going to share few video clippings so that you can get an idea on how much effort our kids, families and volunteers put together to make this happen. you can get the full video of the event@kiran studios , Kondapi by paying Rs 80/-. This events made Manavui Vikasam reach more closer to the hearts of our villages so please do not discount the impact of the these on our village and our organization.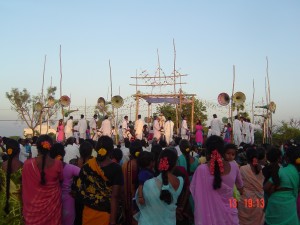 Kolanna on Sankranthi '06
To encourage forgotten cultural events, Manavuri Vikasam will try to sponsor one cultural event every year. As part of this, Kolanna event has been sponsored for the year 2006. It has become a big success and everybody applauded Manavuri Vikasam. Group of interested villagers learnt to play kolanna and made this event successful. As we know that the art we learn with interest will never go in vein, our villagers are proving this by performing occasionally in the village during festivals. Through this event, we are able to bring the whole village together.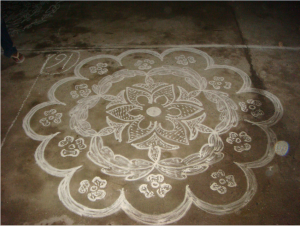 Muggula Poteelu
Rangoli or Muggulu (in Telugu) is one the great cultures of our region. MV wants to promote and protect this great tradition which coming from generations. Every Year during Sankrathi festival, MV volunteers go from remote places and conduct muggula Poteelu and provide gifts for participants and winners. Muggulu will be seen in front of every house, as if it is welcoming the person who is passing by that house, during the month of Sankrathi.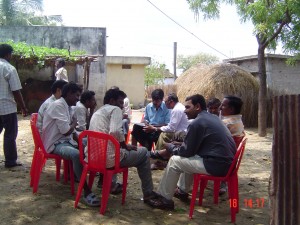 Games for all age groups
In a view to create/promote festival atmosphere, MV volunteers conducts Funny games like "Tug-of-War", "Musical Chairs", "Sack Race", "Blind Folding" during Pongal holidays on regular basis so that everyone can have some refreshment breaking from their daily routines.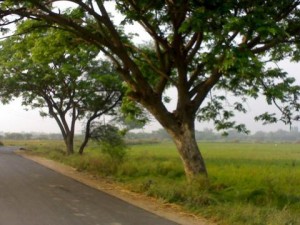 Hanuma Green Society Project
Our Plan is to protect our village environmentally and for that, Hanuma came forward and sponsored plantations around the village.
PROVIDE UP-TO-DATE INFORMATION ON FARMING

Water Exploration Project
Veeraiah started the project for drinking water purposes in our farm lands and is especially tough to get water during hot summers. All the farmers along with their sheep or buffalos are using this facility and we are proud to announce the same in this forum. Apart from these, we have explored few potential spots for water availability for farming purposes but found saline water. We will continue to explore other potential spots in the future to help our beloved farmers.
MEET MANAVURIVIKASAM TEAM

Yezendla Kranthikumar
President

Prasad Dharmavarapu
Founder
Prasad Dharmavarapu is the founder of the organization.

Arikatla Krishna Chaitanya
Vice President

Seshaiah Bezawada
Joint Secretary

Veeraiah Edara
General Secretary

Ravella Venkata Prasad
Treasurer